Plastic Molding Solutions
We provide superior plastic injection manufacturing services, transforming design files into high-quality plastic components and products. With modern equipment and a team of highly skilled professionals, we ensure every part is molded to your exact specifications. We've produced hundreds of molds and parts for some of the most challenging end-use applications.
Our tooling process is robust to ensure well-working and efficient molds. Our skilled engineers ensure the development of molds that are optimally designed for high-volume production, reducing the wear and tear on tools and ensuring long-term reliability. We conduct detailed flow and structural analyses to avoid appearance issues post production.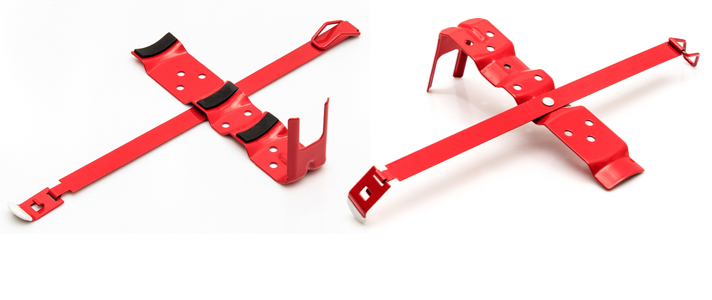 Komaspec is capable of handling a range of plastic materials, and can provide custom-engineered or imported plastic materials for the most complex jobs and geometries. Our advanced machinery and expert team ensure that every component is molded to your exact specifications.
Post-molding, we conduct thorough quality checks to validate the integrity and compliance of each product. Our team meticulously inspects each part to ensure it meets the desired specifications and our high-quality standards. Our in-house industrial engineering team provides support for jig and go no-go designs to improve checking efficiency.
We offer extensive assembly services for combining plastic components with fasteners, custom sheet metal parts, electronics, and more. Our packaging solutions are designed to protect the integrity of your products during transportation, ensuring they reach your customers in pristine condition.
Plastic Molding Specifications
Material
• Standard Plastics
• Engineering Plastics
• ABS, PP, PE, HDPE, PA6, PA66, PC/ABS
• PP/GF, PA/GF, PMMA, PC, uPVC, PVC
• PBT+PC
• TPU, TPE
Color
• Custom Colors
• Pantone Color Matching
• RAL Color Matching
• Master Batch
• Precision Color Calibration
Equipment
• Injection Press 130T
• Injection Press 160T
• Injection Press 190T
• Injection Press 200T
• Injection Press 300T
• Injection Press 320T
• Injection Press 650T
Secondary Processes
• Plastic Component Assembly Services
• Assembly Over Molding
• Insert Assembly
• Ultrasonic Welding
• Label Application
Surface Finishing
• Pad Printing
• Silk Printing
Why Choose Us for Plastic Injection Manufacturing
Komaspec is your go-to provider for top-tier plastic injection manufacturing. Our unique blend of technical know-how, state-of-the-art equipment, and bespoke service ensures your project's unique needs are met. From complex designs to scalable production, we've got you covered. Here's why Komaspec is the ideal partner for your plastic injection manufacturing needs:
• In-House DFM and Tooling Design Expertise: We leverage our internal resources to ensure optimal tool development for each unique project.
• Excellence in Complex Processes: Our team is skilled in advanced operations such as insert-molding and over-molding, contributing to a consistent high-quality output.
• Scalable Manufacturing Setup: Our facilities are equipped with multiple production lines and flexible workstations, allowing us to handle plastic assemblies of varying sizes with ease.
• Customized and Comprehensive Solutions: We strive to meet the unique requirements of our clients, offering assistance ranging from design support to production and assembly.
• Efficient Communication and Timely Delivery: We ensure smooth project execution through streamlined communication channels and adherence to stipulated deadlines.
Plastic Injection FAQs
Plastic injection molding is a manufacturing process used to produce parts in large volume. It involves injecting molten plastic material into a mold, where it cools and solidifies to the configuration of the mold. The process is highly versatile and can produce a variety of parts with complex geometries and surface finishes.
Efficiency: Once the initial costs have been paid, injection molding can produce parts at a very low cost due to its high rate of output.

Complex Part Design: Injection molding allows for the manufacture of complex and intricate parts, making it a good choice for components that require detailed designs.

Enhanced Strength: In injection molding, fillers can be added to the plastic material, reducing its density and adding greater strength to the part after molding.

Multiple Plastic Types: Multiple types of plastic can be used simultaneously through the process of co-injection molding, offering greater flexibility in the design and manufacturing process.
Yes, our advanced machinery and skilled team can handle complex part geometries, ensuring the parts are molded to your exact specifications.
While we don't create prototype designs, our in-house mold engineers provide Design for Manufacturing (DFM) and tooling design evaluation capabilities to ensure that the product can be manufactured to your exact specifications.
Yes, Komaspec is able to handle your shipment for products manufactured by Komaspec. We have a network of freight forwarders whom we work with for shipments to various countries.
Should you need any references, please contact us at info@komaspec.com and we will be pleased to provide you with a reference list upon request.