Material
• Aluminium (5052, 6061, 6063, 1060)
• Carbon Steel (SPCC, HRS, SAPH440)
• Stainless Steel (201, 304, 316)
• Cold Galvanized Steel
Stamping Dies
• Regular Die
• Progressive Die
Equipment
• 16T, 25T, 40T, 63T, 80T, 160T, 200T
• Automatic, Auto-feeder
Secondary Process
• TIG and MIG Welding
• CNC Sheet Bending
• Riveting
• PEM
• Laser Etching
• Robotic Welding
• Spot Welding
Surface Finishing
• Powder Coating
• Anodizing
• Electro Coating
• Trivalent Zinc Plating
• Hot Dip Galvanized
• Passivation
• Geomet
• Sandblast
Why choose Komaspec for your stamping project?
We help you fine-tune your product design and ensure that your products can be manufactured accurately, efficiently, and at a quality that matches your specifications.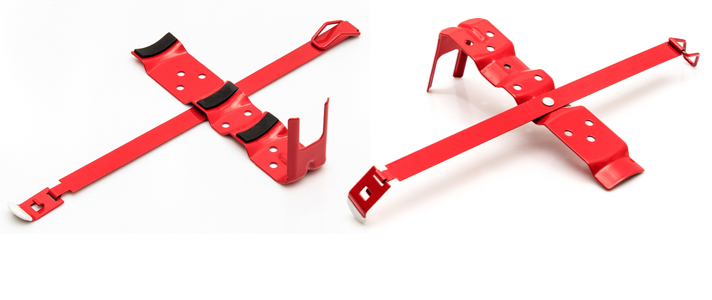 We have the capabilities to manufacture complex, high precision stamping parts and assemblies..
We build our stamping tooling in-house, which allows for faster turnarounds for new products and superior control of mold design and quality.
Highly automated stamping and secondary processing, with eight production lines for assembly, sub-assembly and delivery of finished products ready for shipment.
Progressive Stamping
Advantage
• Lower stamping parts unit price
• Higher accuracy with better part dimension repeatability
Disadvantage
• Higher tooling investment compared to regular die stamping
• Not all part geometries can be done with progressive stamping.
Regular Stamping
Advantage
• Capable of doing any geometry of metal parts
• Lower tooling investment
Disadvantage
• Higher unit cost than progressive stamping parts
• Lower accuracy with less repeatability