Superior Sheet Metal Parts & Assemblies
At Komaspec, we take pride in producing over 6 million precision sheet metal components each year and serving more than 100 customers globally. Our state-of-the-art facility, advanced sheet metal fabrication techniques and equipment, and skilled engineering and production team enable us to deliver high-quality, custom sheet metal parts to meet your business needs. Our range of materials and processes, along with our assembly and supporting design and quality control capabilities, mean that we can take on the most challenging projects.
Material
• Aluminium (5052, 6061, 6063, 1060)
• Carbon Steel (SPCC, HRS, SAPH440
• Stainless Steel (201, 304, 316)
• Cold Galvanized Steel
Equipment
• Mitsubishi CO2 Laser Cutting 3kW
• LVD Fiber Laser Cutting 8kW with auto loading material tower
• AccurPress CNC Sheet Bending 100T
• LVD CNC Sheet Bending 80T
• LVD CNC Sheet Bending 24T
• Miller TIG, MIG and Spot Welding
• Panasonic TAW Welding Robot
• Sheet Metal Drilling & Threading
• Automatic Plate Deburring
• Custom Made Welding Jigs
• Laser Welding 3000W
Secondary Processes
• TIG and MIG Welding
• Robotic Welding
• Spot Welding
• Laser Welding
• CNC Sheet Bending
• Riveting
• PEM & Rivet Nut Insertion
• Laser Etching
Surface Finishing
• Powder Coating
• Anodizing
• Electro Coating
• Trivalent Zinc Plating
• Hot Dip Galvanized
• Passivation
• Geomet
• Dacromet
• Sandblasting
Why Choose Us
Our state-of-the-art facilities house advanced technology, ensuring precision and efficiency in producing sheet metal components for a myriad of applications. With more than 15 years of experience in sheet metal projects, we pride ourselves on understanding your specific needs and delivering customized solutions that meet and exceed your expectations.
Here's why Komaspec should be your first choice for OEM sheet metal fabrication:
• Expert Project Management and Consultation: Our skilled engineers and technicians provide timely communication and updates, ensuring seamless project management from initial design for manufacturability (DFM) to shipment​.
• Smart Manufacturing: As part of our commitment to innovation, we continuously invest in upgrading our manufacturing facility into a smart factory, leveraging real-time data and monitoring from quote to shipment.
• In-house Tooling and Secondary Processing: We manufacture complex, high precision parts and assemblies, and build our stamping tooling in-house, allowing for faster turnarounds and superior control over design and quality.
• Rapid Turnaround Times: Our extensive in-house sheet metal fabrication capabilities, and our wide inventory of raw materials, standard fasteners and supporting supplier base allow us to bring sheet metal products to mass production quickly.
• High-Quality Standards: We adhere to rigorous quality control measures, guaranteeing that your sheet metal parts and assemblies are manufactured to the highest quality standards.
Real-Time Quotation & DFM Capabilities
Komaspec has spent years developing its proprietary part analysis engine, which allows us to offer instant quotes and DFM feedback to our customers (in partnership with our sister company Komacut.com). This allows our engineers to rapidly iterate and turn around sheet metal quotations and prototypes, while offering unparalleled speed and quoting accuracy. Our state-of-the-art MES system allows us to feed real-time data back into our system, ensuring accurate pricing, planning and unmatched efficiency.
• Instant DFM and quotation capabilities for sheet metal parts
• Streamlined process for faster project planning and execution
• Experienced sheet metal engineers and draftsmen to provide expert advice
• Enhanced efficiency and reduced lead times with our integrated system
Manual, Laser & Robotic Welding
Our in-house capabilities encompass manual, laser and robotic welding, which allows us to weld stainless, aluminum and carbon steels in a variety of thicknesses, volumes, geometries and to varying welding and product requirements. This provides us with a level of flexibility and allows us to weld low-volume, high-value equipment projects, as well as medium-volume consumer goods, such as bike racks, ATV/RTV components and other applications.
We utilize various manual welding technologies and techniques such as TIG, MIG, spot welding machines, etc. depending on the specific requirements of your project. Our engineering team will provide an extensive engineering analysis to optimize the welding to ensure high yield and cost effectiveness.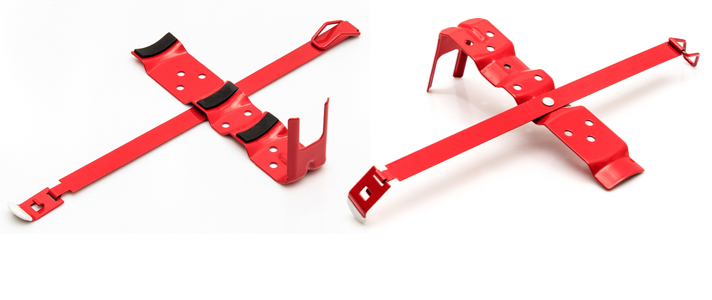 Robotic welding offers unmatched precision and repeatability for medium and high-volume production. Our four advanced welding robots enable us to perform high-speed, consistent welds that maximize productivity without compromising quality. With capabilities to handle complex geometries and work continuously, our robotic welding system is ideal for projects that demand uniformity and efficiency on a larger scale.
Sheet Metal Fabrication FAQs
We work with a variety of materials including Aluminium (5052, 6061, 6063, 1060), Carbon Steel (SPCC, HRS, SAPH440), Stainless Steel (201, 304, 316), and Cold Galvanized Steel. Read more here.
Our equipment and techniques can handle a wide range of thicknesses, from 0.5mm to 20mm, depending on the material and the process used. Read more here.
Komaspec leverages advanced technology, in-depth expertise, and stringent quality control measures to ensure the delivery of high-quality, custom metal components. We offer complete in-house production, which allows for superior pricing, lead times, and a seamless transition from design to mass production.
Yes, we offer support from the design stage all the way through to full-scale mass production. Our team helps fine-tune your product design through Design for Manufacturing (DFM) and ensures that your parts can be manufactured accurately, efficiently, and at a quality that matches your specifications.
Absolutely. Komaspec has the capabilities to manufacture complex, high precision parts using steel, aluminum, and stainless steel. We handle complex geometries and high-mix, medium-volume production runs.
Yes, Komaspec is able to handle your shipment for products manufactured by Komaspec. We have a network of freight forwarders whom we work with for shipments to various countries.
Should you need any references, please contact us at info@komaspec.com and we will be pleased to provide you with a reference list upon request.